The
HIGHLAND TOWNSHIP HISTORICAL SOCIETY
Established 1991

Dedicated to Preserving the History of the Charter Township of Highland, Oakland County, Michigan, Organized in 1835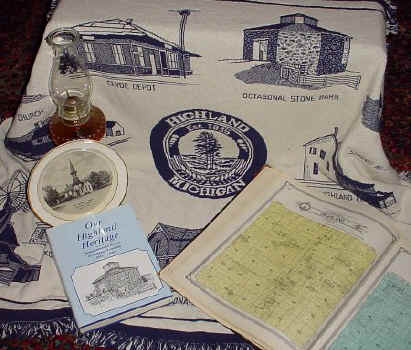 Welcome! Please take a moment to explore our site and learn more about the people, places and events that make up "Our Highland Heritage." Use the navigation buttons in the frame at left and/or the links at the bottom of each page to take you to the different sections of interest.
To view these pages without the left frame click HERE

Email us at contact@highlandtownshiphistoricalsociety.com

Site design and maintenance by Eugene H. Beach, Jr.